SHOP
Browse our award-winning Farm Shop, with an array of delicious produce for your weekly shop. Explore our Gifts & Interiors and Plant Centre to make your visit complete.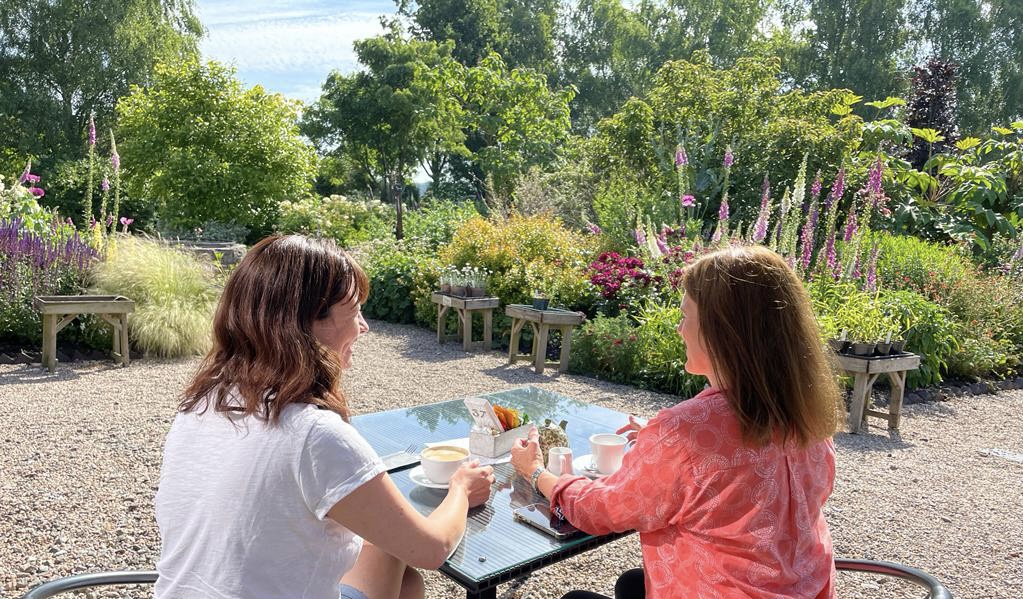 EAT
Meet friends at our renowned Garden Cafe which serves delicious freshly made meals throughout the day.
If you prefer to socialise outdoors, head to the Hillers Hut for a small menu of freshly made food and refreshments conveniently packed to take away or sit in our beautiful surroundings.
Whilst in the Farm Shop grab a baguette and tempting snacks to take away.
RELAX
Hillers is so much more than a Farm Shop. With Warwickshire's best kept floral secret, our Display Gardens are stunning and free to enjoy. Discover a hidden world from our Bird Hide and entertain adults and children alike at the Miniature Railway.
"We are regular visitors to your site and travel 25 miles each time to get to you! We find what you have to offer to be exceptional and great value and much to our liking. We walk around your premises confident that what we see and buy will always be to the best quality."